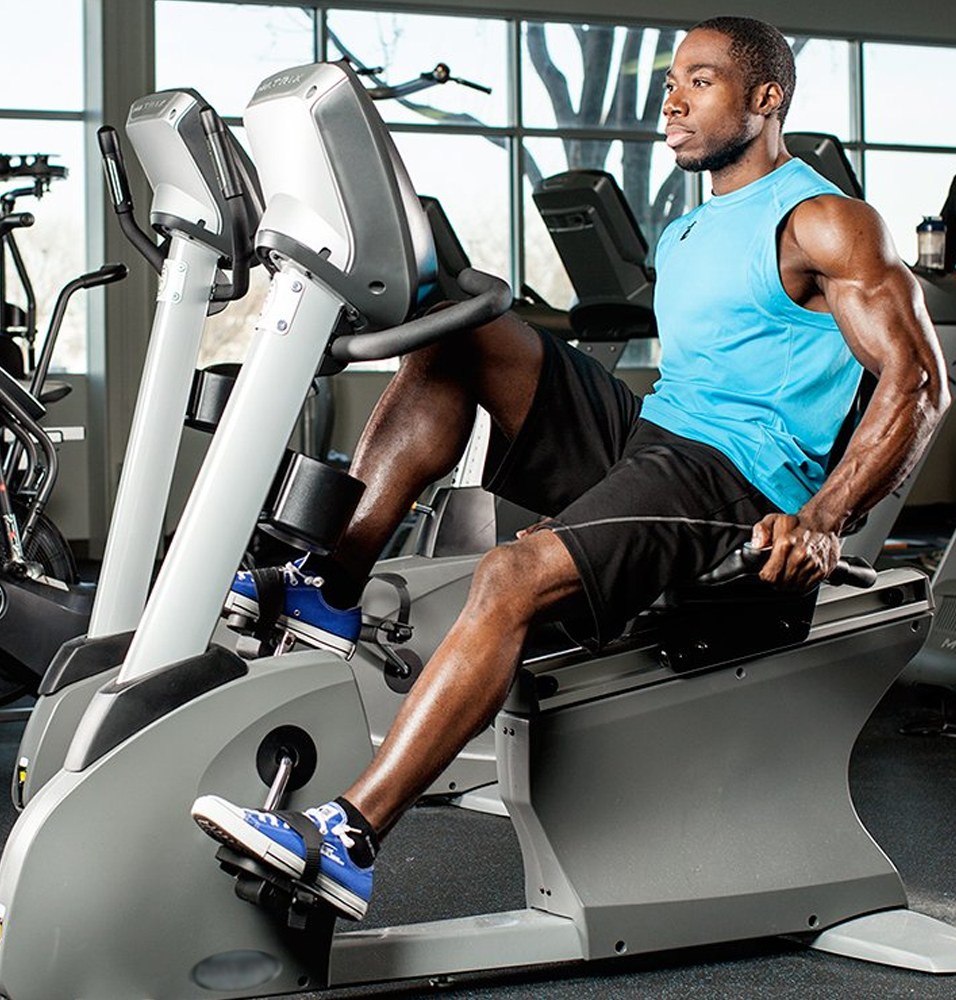 Top 5 Cardio Machines for weight loss
The weight loss journey can behard but not impossible. It takes consistency, dedication, and motivation toshed those pounds. Cardio Machines play an important role in burning caloriesand bringing the body back to shape. Continue movement of muscles will help youto relax the muscles healthily. But, which cardio machine is the best toprovide maximum results? So, let's have a look at all the 5 cardio machinesthat are good for weight loss:
Treadmill
It is a favourite machine ofevery gymgoer. You run or walk on a conveyor belt attached to a monitor screenwhich helps you to adjust speed level and incline level. Moreover, you can alsocalculate the level of calories your burned. Some treadmills have a virtualscenery exercise option which gives you the feeling of running through hilltrails. Using a treadmill helps to work out muscles like the quadriceps,hamstrings, calves, glutes, and abdominals.
Treadmill helps to burncalories and promotes weight loss. You can also adjust the level of incline asper your comfort level. But, it is not recommend running or walking for so longon higher inclines because human body is not meant to run uphill.
Cross Trainer
It is another highly effectiveweight loss machine placed in the cardio section of most gyms. This equipmentinvolves the complete movement of the body rather than just focusing on aparticular portion. It decreases the chances of injury and strengthens thecardiovascular system of the body. This equipment is comprised of two handlesattached with foot pedals and a digital monitor screen. With this, you can doboth high intensity and low intensity exercises. It also helps to maintain thebody balance and remove stress from joints. 
Stair Climber Machine
Stair Climber Machine is thebest gym equipment that imitates walking up the stairs. In this machine, a beltwith two foot paddles rotates. A monitor screen is attached to the equipment sothat you can track how many stairs you've climbed. It also has the option tochange the levels as per your fitness. To make the exercise more challengingand versatile, you can take two stairs at a time. This cardio exercise helps toincrease cardiovascular endurance and strengthens muscles.
Stationary Bicycle
A stationary bicycle gives theexperience and benefits of outdoor cycling. This machine is designed by takinginto consideration of weight loss motive. It burns a lot of calories if youutilize it properly for a specific time. You can also place this machine inyour home and enjoy the comfort of cycling in your personal space.
Gym Ball
Gym ball do magic on your backand abdomen and helps to stretch your body. The best part of using the gymaccessory is that it protects your body from sudden jerks and sprains. You can keepthis one at home or you can join a gym where you can also experience othercardio machines.
For complete guidance regardingvarious kinds of gym equipments and accessories, you can contact Nova Fitnesswithout any second thought.